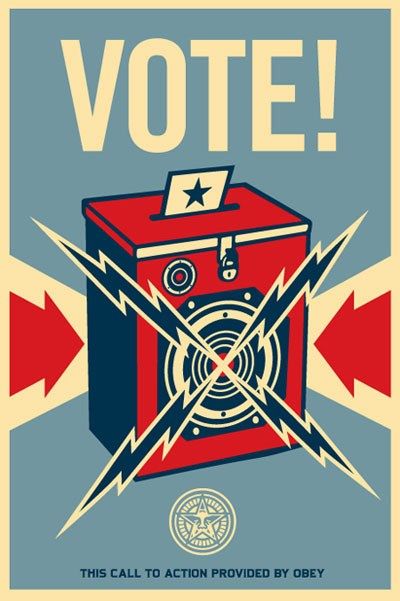 If you haven't done so already. I STRONGLY STRONGLY encourage all of you to vote. I
definitely
have my opinions on the issues, but it's very important that you all get out your vote. Regardless of your party or beliefs, we just need to come together and voice our opinions. It's important that we get out (especially as younger people) our thoughts about our current establishment. What we have now isn't working, and I think you all know that. That's why (whether McCain or Obama) we need to vote. VOTE PEOPLE! VOTE! And make sure you take advantage of the free things you get today for voting.
What you'll get for free if you vote:
-Starbucks: Free Tall cup of drip coffee
-Chick Fil A: Free Chicken Sandwich
-Krispy Kreme: Free special election donut
-Ben and Jerry's: Free single scoop ice cream cone
Make sure to wear your voting sticker!
Meg