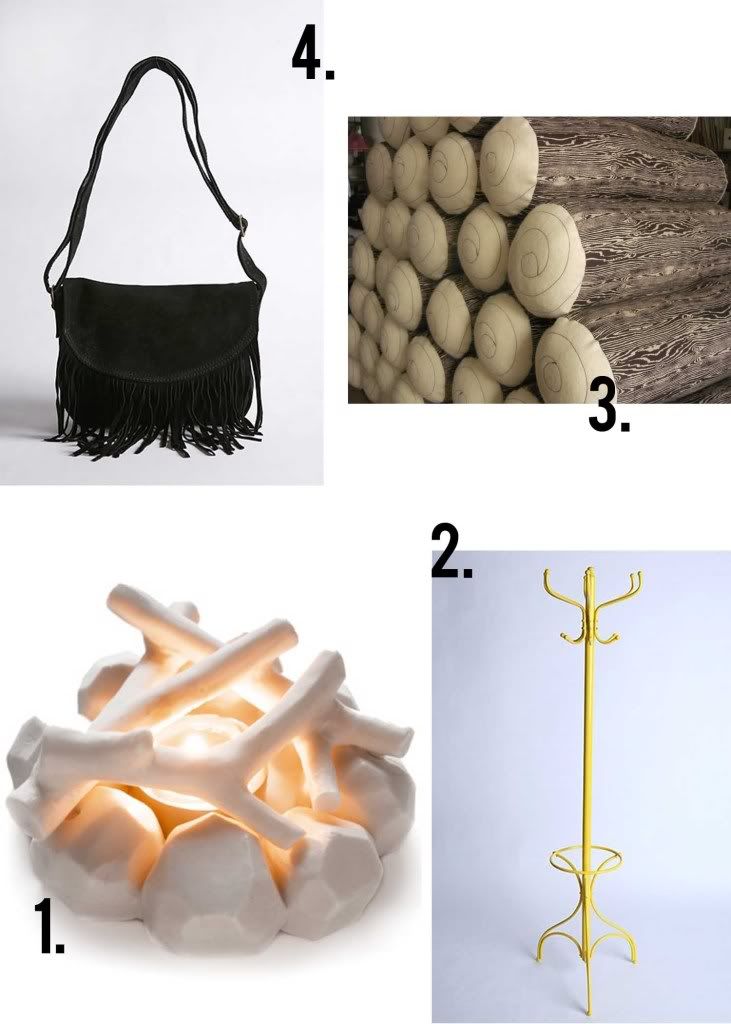 1.
Campfire Candle
- Fred Flare
2.
Coming and Going Coat Rack
- UO
3.
Wood Grain Log Pillow
- I Heart Norwegian Wood
4.
Suede Fringe Crossover Bag
- UO
Yesterday my boyfriend (our male model) Brad and I celebrated Christmas together. He's never around during Christmas because he goes out and visits family, so we usually have to have a separate night devoted to the holiday together. This year was exceptionally great because I got the best presents ever. The Suede Fringe Crossover Bag was actually from Brad's family. Hooray for early Christmas presents.
Meg