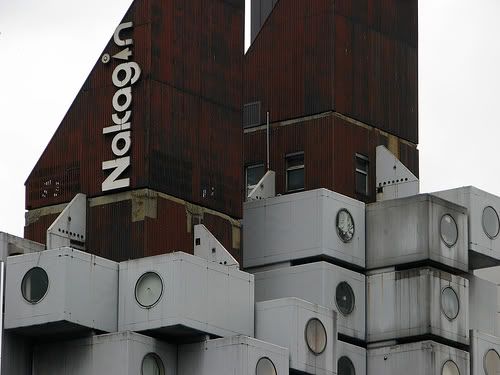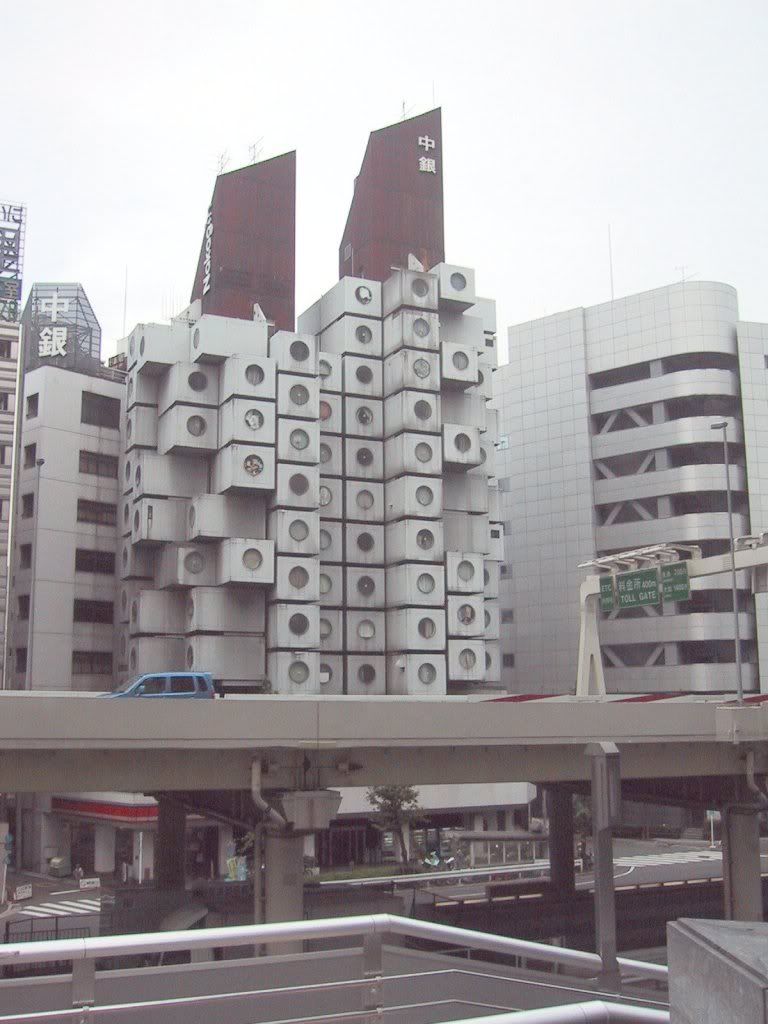 For those of you who watched
Tokyo!
you may have noticed this building in the first film
Interior Design
. This is the Nakagin Capsule Tower. Completed in 1972, this building hosts both residential and office use. Each cube measures only 2.3m x 3.8m x 2.1m. Unfortunately this building has not been kept up and has a lot of asbestos issues. I've heard on many blogs that it will be torn down any day now. So sad, it's such a beauty!
Thanks
Picture
!